Online registration for the upcoming school year is now available. If you have already completed this year's registration form, thank you. If you have not, please login to your PowerSchool Parent Portal to access the registration form. A registration form for each student should be completed prior to the first day of school.

The July 2021 Financial Report is now available by visiting
https://5il.co/x90j
. Previous financial reports can be accessed by going to Documents - Treasurer - Monthly Financial Report.

The 2021 yearbooks have arrived. Yearbooks can be picked up on Thursday, August 12 from 2:30 - 5:30. Yearbooks not picked up during this time will be distributed when school starts.  Yearbooks will be distributed in the athletic office.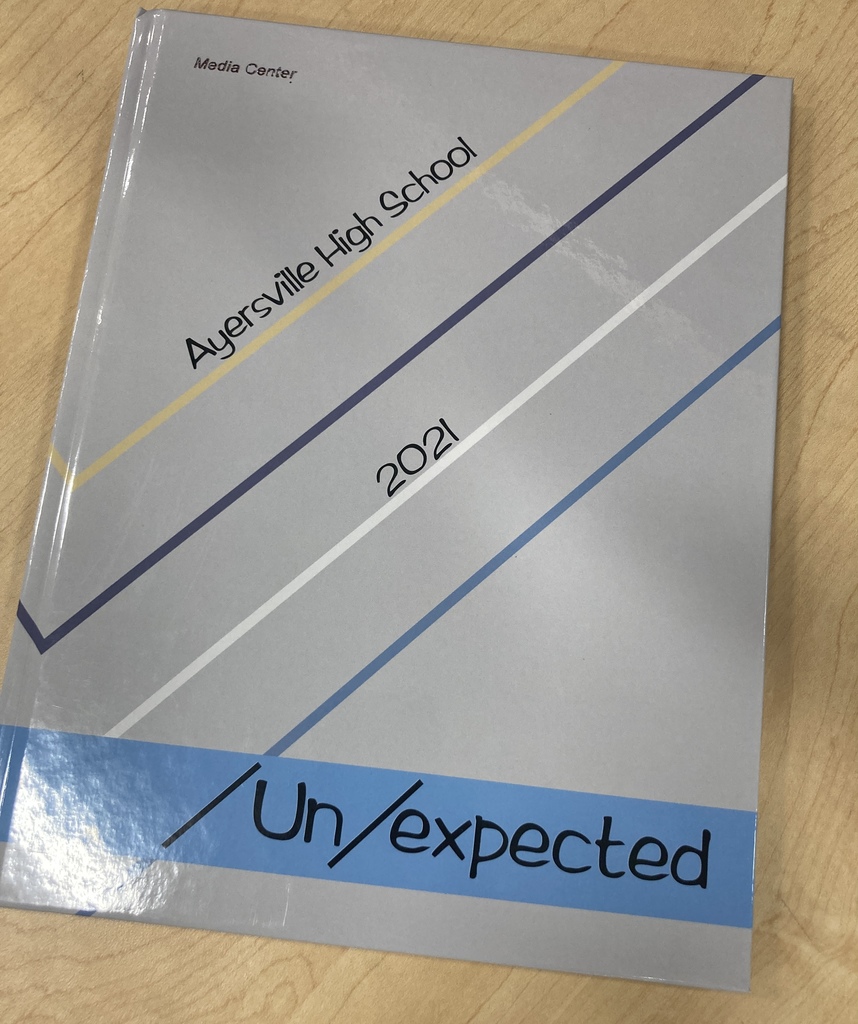 Laptop pickup for Students who are registered for CCP classes will be Monday, August 23, 2021 and Tuesday, August 24, 2021. Students will go to the district office for pick up. Students should login to their laptop before leaving the school to make sure they remember their passwords. The district office will be open for pickup between 8AM and 3PM.

Online registration for the upcoming school year is now available. You will use the PowerSchool Parent Portal to access the Registration Form. How do I get started? Visit
https://ayersville.ps.nwoca.org/public/
and sign in to the PowerSchool Parent Portal. From the Parent Portal: Select the student you wish to register along the top Select Student Registration on the left side. Follow the on-screen instructions to complete the registration form.

Ayersville Local Schools will host COVID-19 vaccine clinics on Friday, August 13 (5:00-6:30 p.m.) and Wednesday, September 8 (time TBA) for anyone 12 years and older. Please enter the doors near the student parking lot leading into the old cafeteria.

Welcome to Ayersville School's new website! A new mobile app will be coming soon as well.

Mark Your Calendars: Homeroom class lists for K-6 students will be posted @ 4:00 on Monday, August 16!


What: Free Kids Dental Day (includes x-rays, exam, fluoride, sealants) Where: Defiance Center for Dentistry When: August 2. 9am-2pm Call: 419-782-1126 to schedule an appointment

Please help the PTO by volunteering for this fundraiser! Plan a day at the fair and work for a few hours before or after!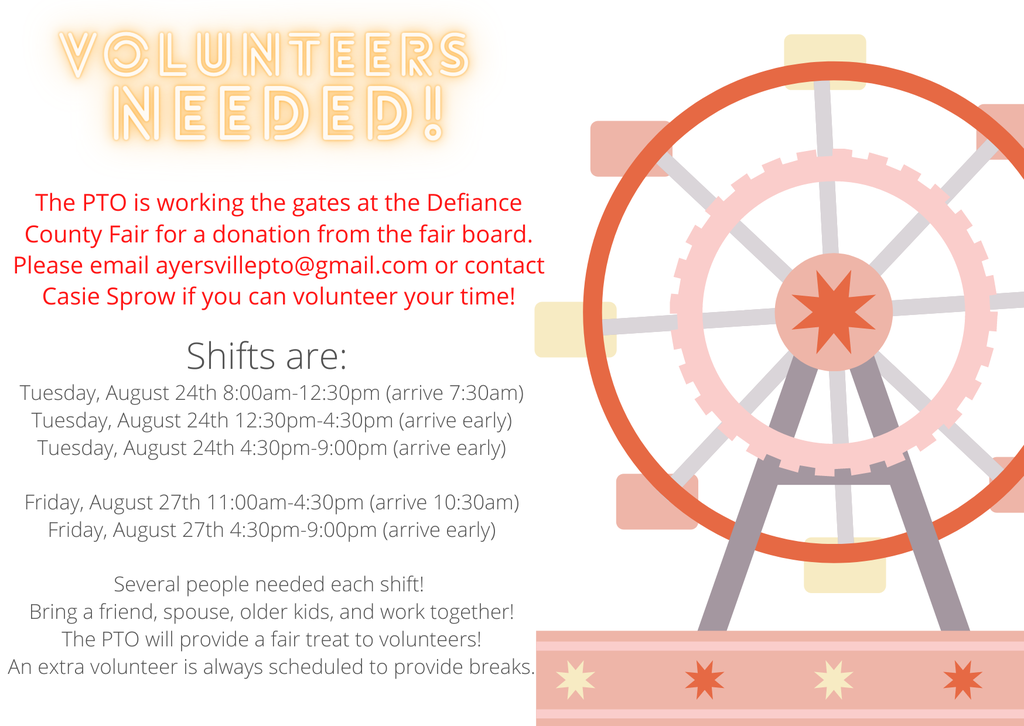 Have a great summer!