Football Friday: Pilots travel to Hicksville, all tickets $7 at the gate. If you can't make it to the game it will be streamed on youtube at: YouTube.com/HIXTVChannel12 JV game on Monday has been cancelled but the JV will play at Hilltop on Sat. Sept. 23 at 9am.

Lady Pilot Golf continues their hot streak by winning the WT invite today with a team score of 189. Autumn,second individual-40, Ava-7th-48, Taylor-50,Ally-51, and Laura-59.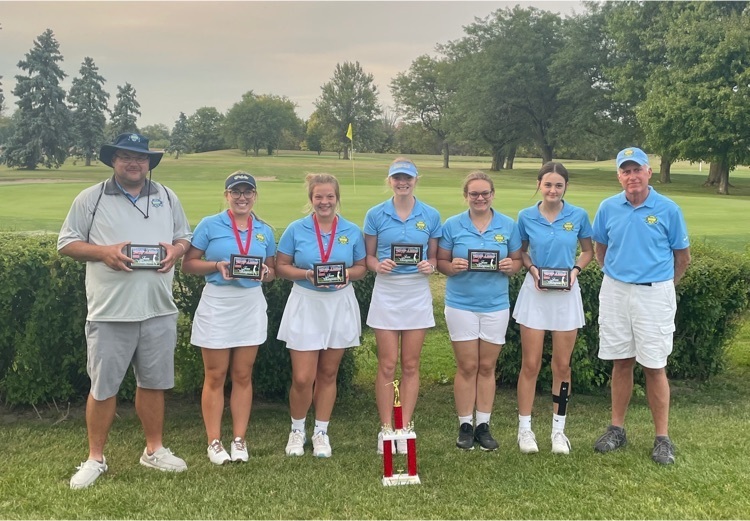 Tonight HS volleyball game at Continental will have a 5:30pm JV start and varsity to follow. Go Pilots!

Girls Golf bring home the schools first team Championship! A.Osborne finished as the Conference Champ! Ava, Ally,and Taylor all earned All Conference honors. Avery and Laura played well and overall a great day! Boys placed 7th, with L.Schroeder placing as a Honorable Mention.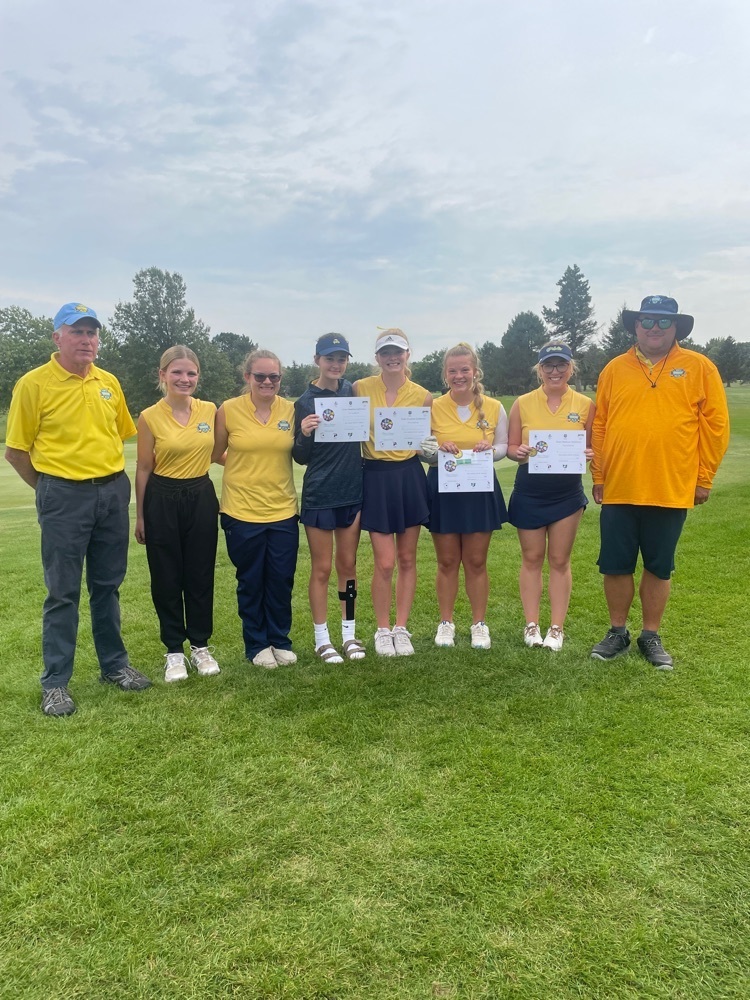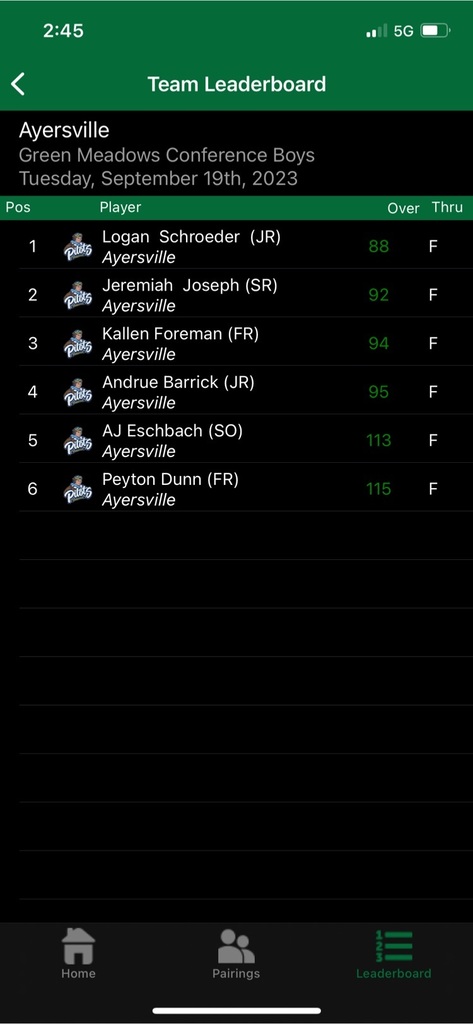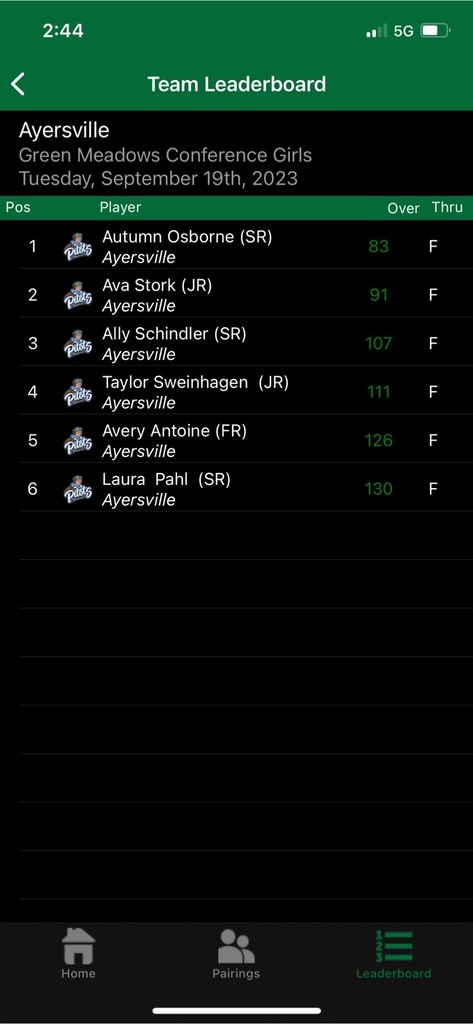 Tomorrow Nights Volleyball game will be Military Appreciation night put on by the Ohio Army National Guard. All Military get into the game for free by showing your Military ID. Come out and show your appreciation!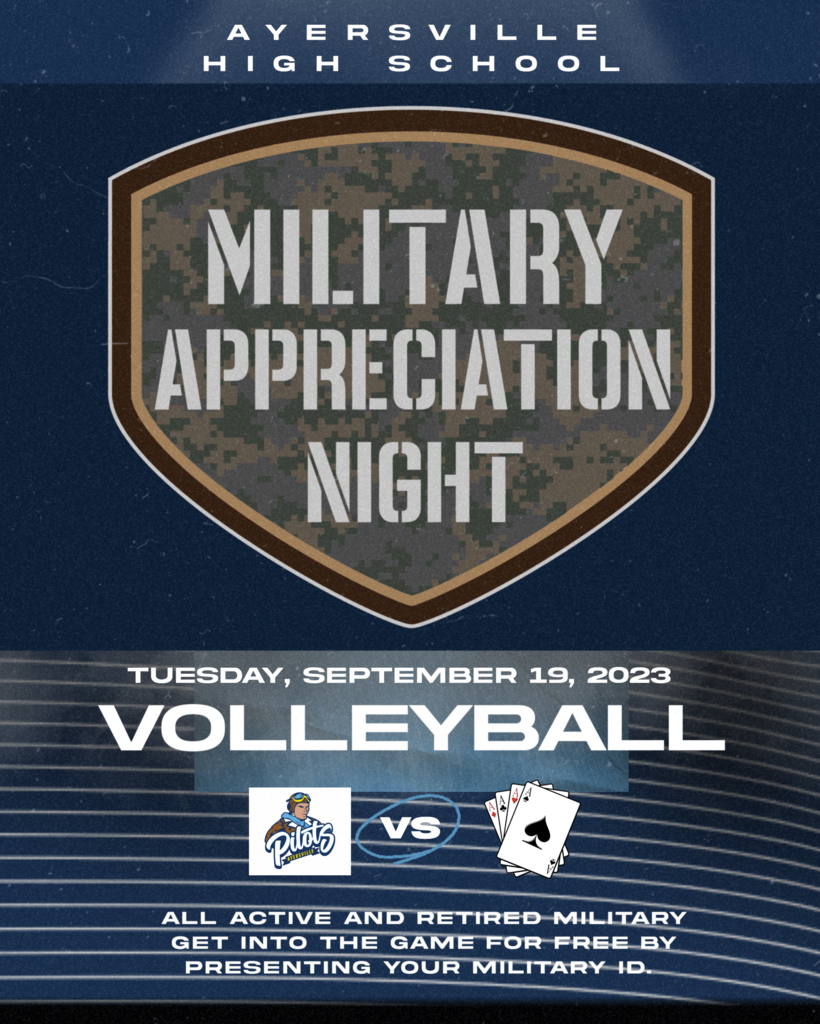 Get back on track with the Athletic Flight Tracker for this week's athletic events! Today is a busy day for home events. If you are coming for JHVB or JVFB please park in the south parking lot. HSVB please park in front of the building and use the HS office doors.

Football Friday: Gates will open at 6pm for tonights game vs Edgerton. Get your tickets ahead of time and beat the lines into the game, tickets available online at
https://www.vancoevents.com/CAHZ
, All tickets at the gate are $7 Come out and enjoy a great night of Football!

This evening's Open Swim has been canceled. The pool will be closed this evening for maintenance. Thank you.

Athletic Updates 9-5: At this time all events are still a go for today. Volleyball will start at 4:45pm with freshman at home vs Paulding. Cross Country at Bryan will start at 5:45 with JH girls, Girls golf at Auglaize at 4:30pm and Boys golf at Eagle Rock at 4:30pm. JH volleyball at Columbus Grove at 5pm and JH Football at North Central will start at 5pm. Go Pilots!

Miscellaneous Monday: 🚨 PLEASE REVIEW THIS WITH ALL DRIVERS IN YOUR HOUSEHOLD! 🚨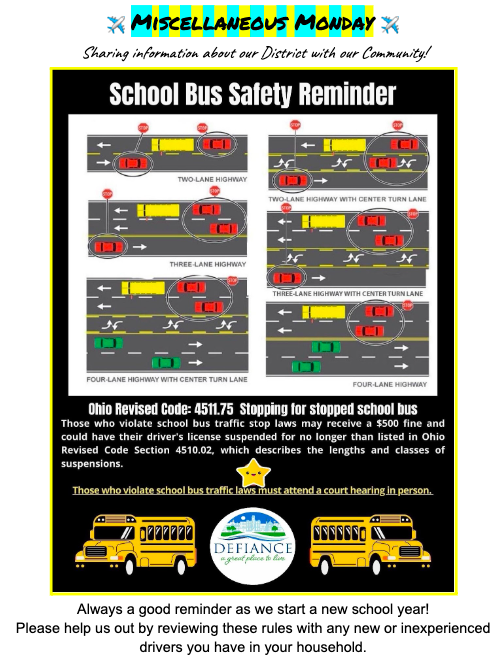 Football Friday: Beat the line and purchase your presale tickets online at
https://www.vancoevents.com/BZQU
, All tickets at the gate are $7. Gates will open at 5:45pm, with parents night starting at 6:15pm sharp. Parents please report to the gate by the scoreboard. Go Pilots!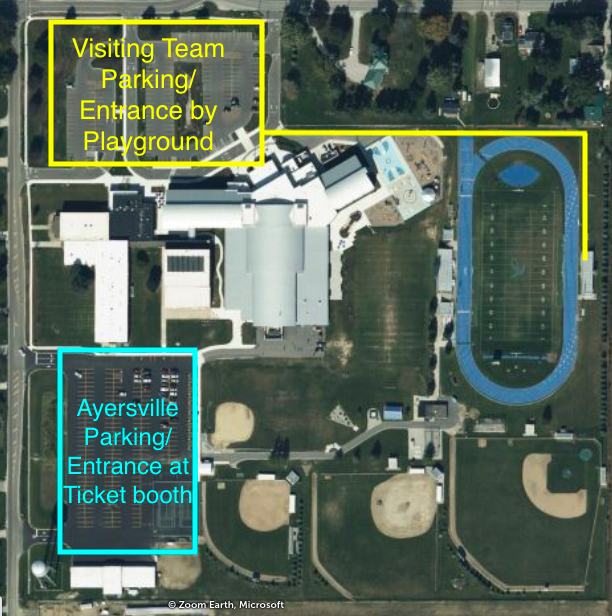 First Day of Kindergarten. It's great to see our little ones having fun at school.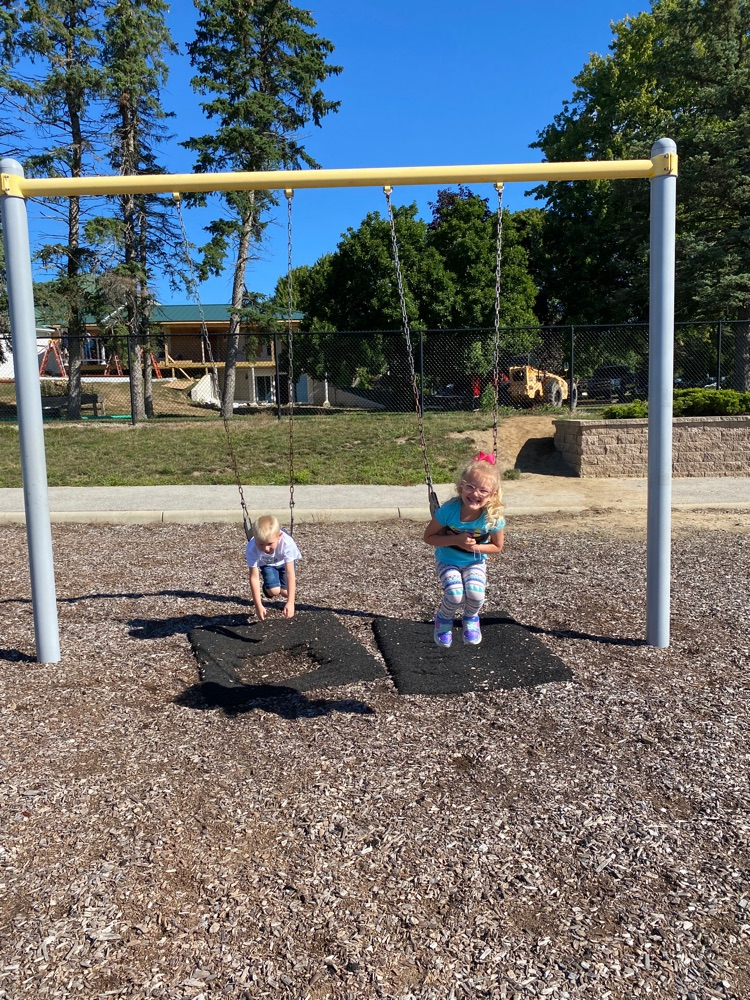 Welcome our hardworking cafeteria crew! They wash tables, sweep floors, take out garbage, and serve lunch. We are very appreciative of all their efforts. They do an FANTASTIC job!!!!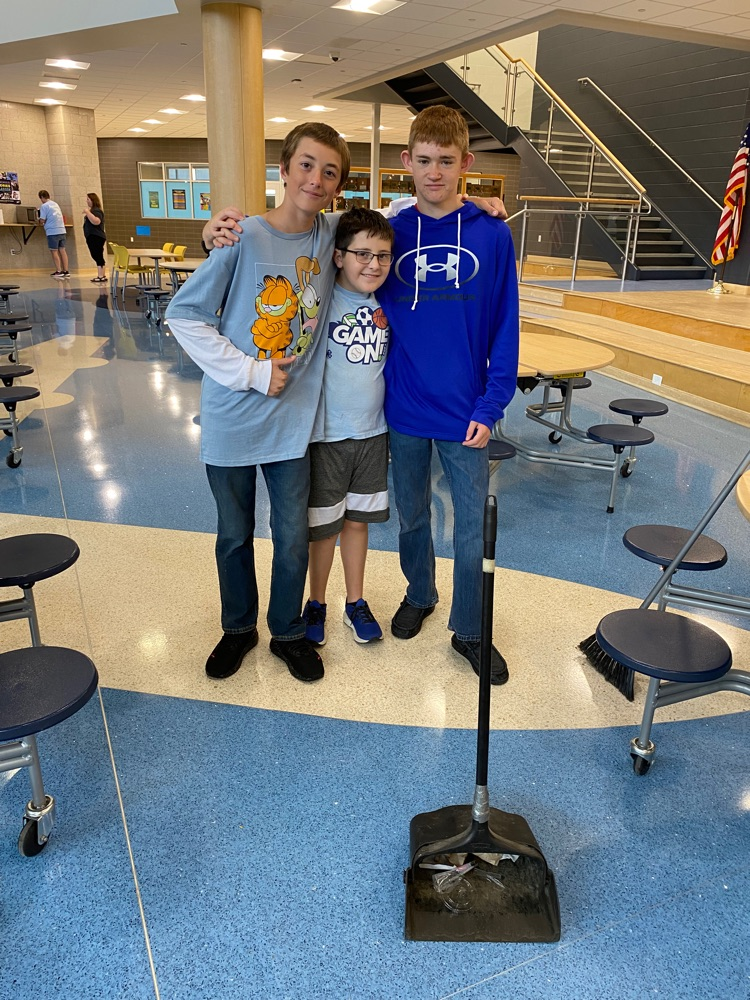 We are ready to welcome all the Pilots to a new school year! #PilotsTakeFlight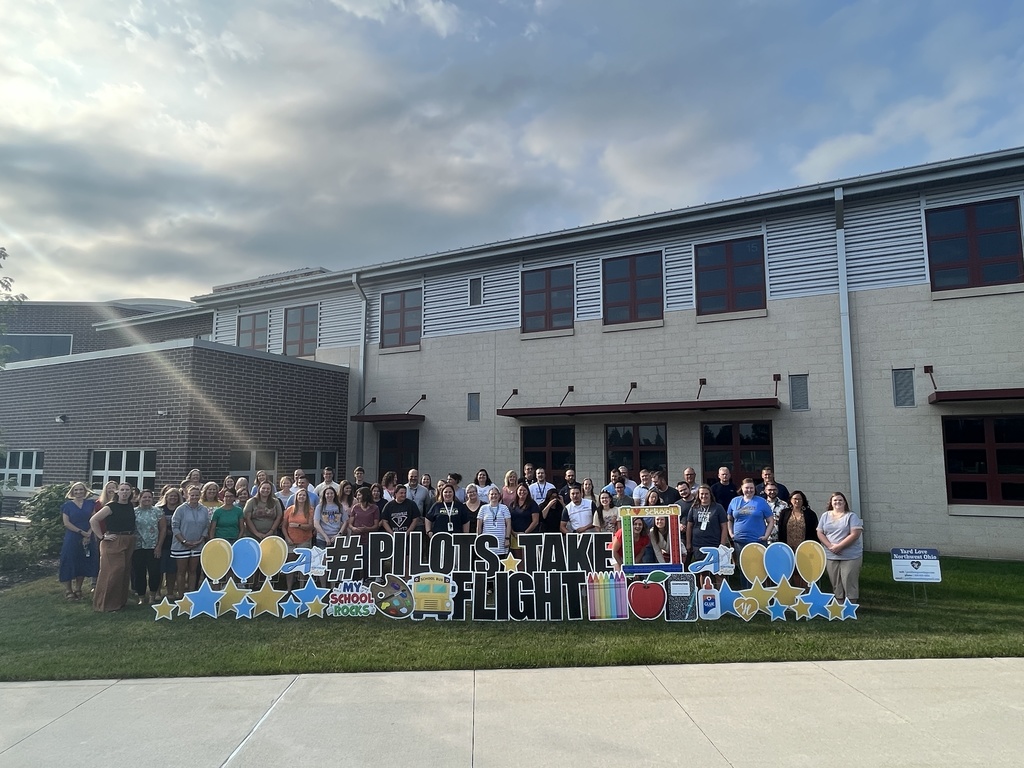 Miscellaneous Monday! Check out the News section on our District's webpage for more information.

Our pool will be closed tonight (8/28/2023).

Athletic Update: Girls golf tomorrow morning with Hicksville has been cancelled due to heat forecast. Working on a reschedule date.

Get Your Pizza!!! Another special for Ayersville's Back-to-School Bash. #PilotsTakeFlight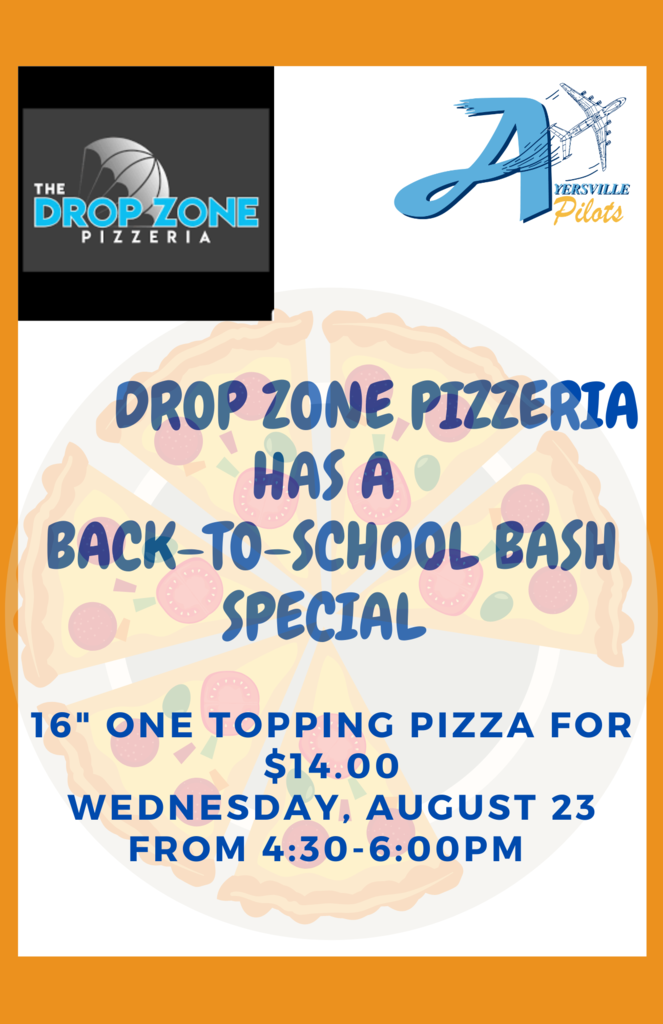 Pilot students having a great showing at the Defiance County Fair. #PilotsTakeFlight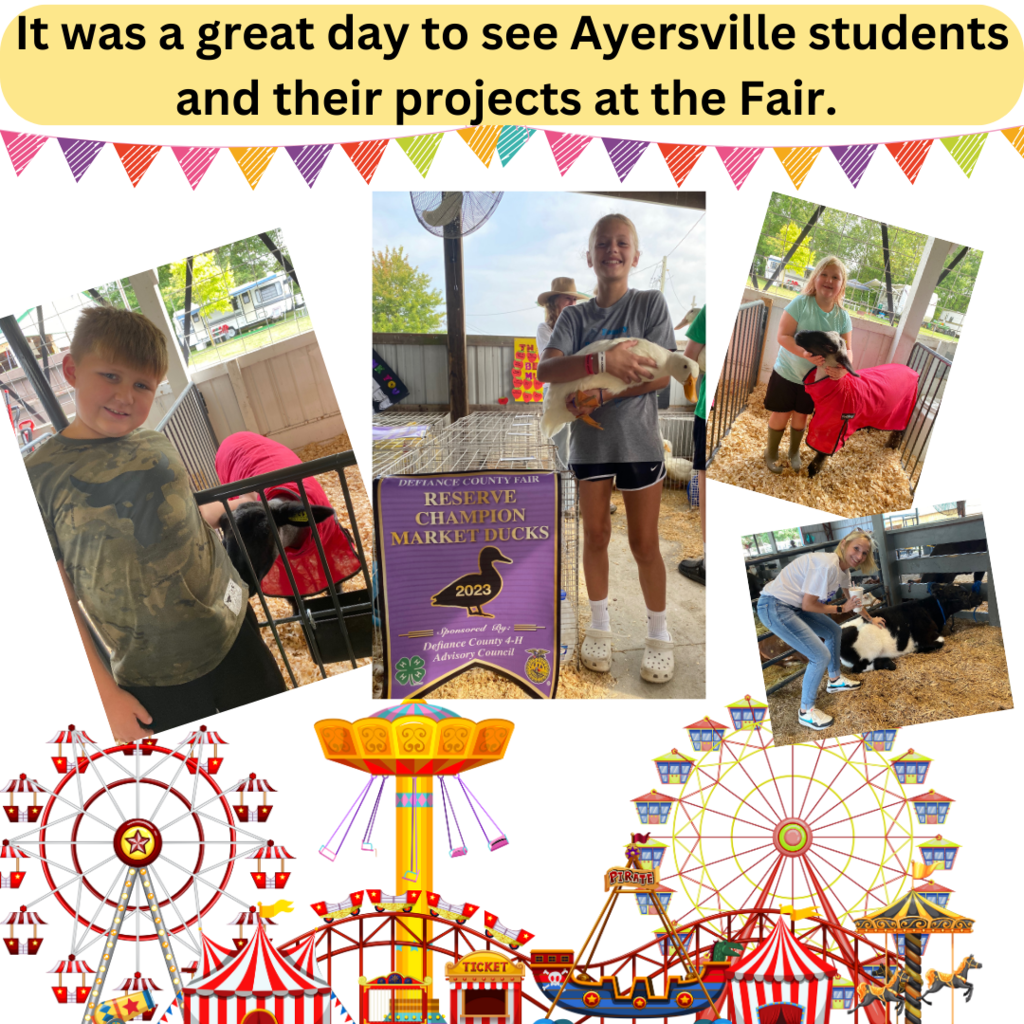 Ayerville's Back-to-School Bash welcomes these local vendors to our Back-to-School Bash. Come on over and grab a bite to eat!! #PilotsTakeFlight