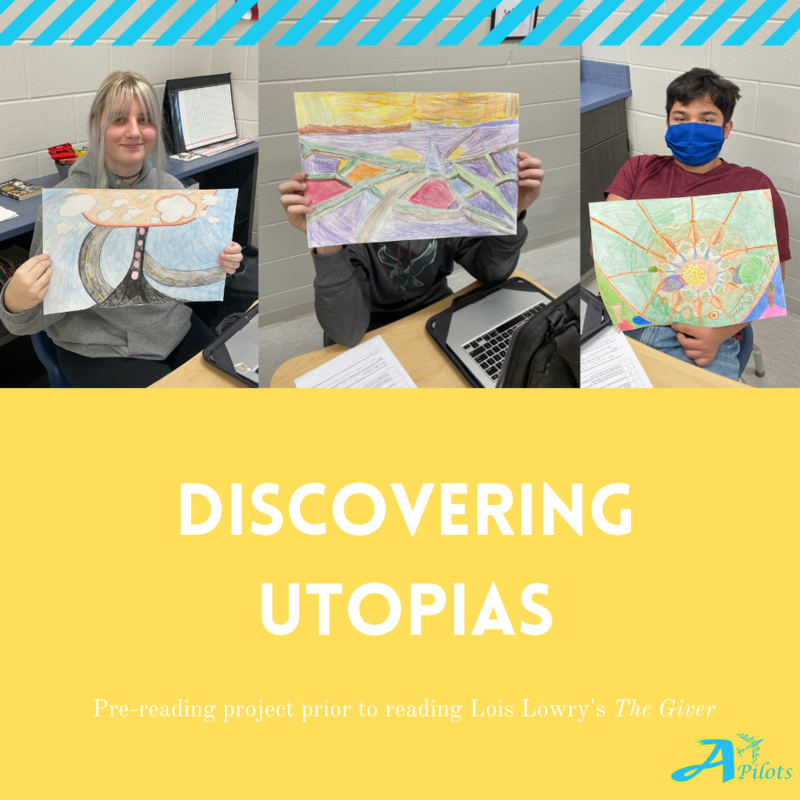 Mrs. Franks 9th and 10th grade English class is preparing to read The Giver by Lois Lowry. The assignment was to create their own utopia including their own rules of society to eliminate any sadness or unfairness. Each student designed an art piece of their utopian community as pictured above. Along with their artpiece, we worked on a writing assignment describing their utopia including the rules, location, environment, consequences, and a multitude of additional untopian traits.
We had a great time discussing utopia coined by Sir Thomas More and all of the students are looking forward to reading The Giver in the coming weeks.
Pictured above: Briana Busch, Adan Monsivais, and Brock Bowers.