The 8th grade students in Home Room have just finished up their Rube Goldberg machines. Each group designed a portion of the contraption and had to 3D print at least one part that they created. They had to make their own section work with the prior section and the next module. Currently we are working on a unit focused on finance and saving money.
---
The Robotics students began the year using the engineering design process to build pop bottle rockets and a launcher. They are currently finishing up the robot kit builds that will lay the foundation to create a robot that will compete in the National Robotics Challenge on April 7-9. The second-year students are busy at work evaluating robot designs to improve the performance of last year's designs. The goal is to make the robots more capable opponents.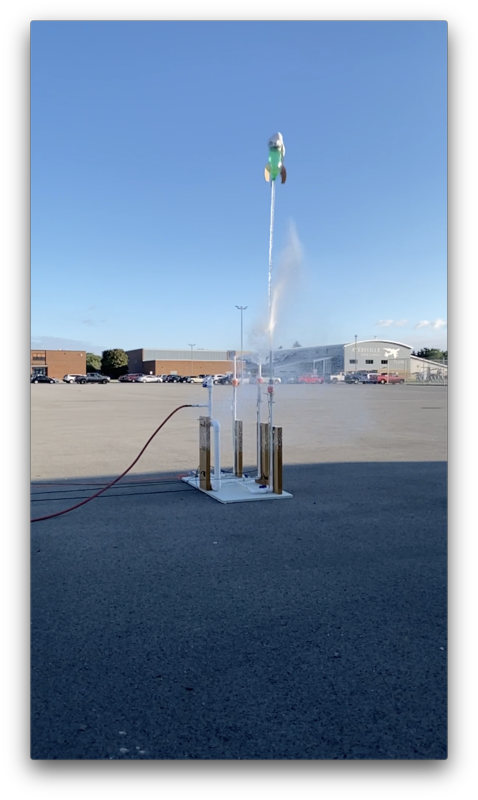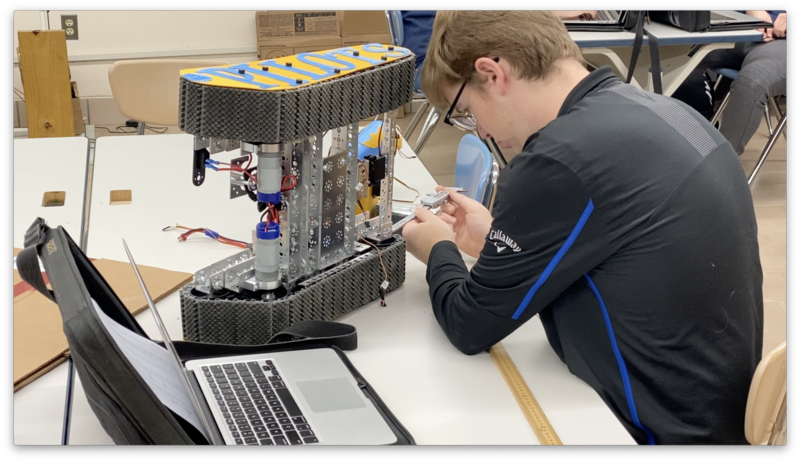 ---
The video students are busy each day doing school announcements. When recording is finished the students are busy creating content in the form of special features to be used during the broadcast. Feel free to watch each day on the Ayersville High School web site. Click Subscribe on YouTube.
---
The seventh grade students are finishing up the semester that focused in large part on learning how to home row type. This is an essential skill for all students. Everyone will use a keyboard at some point in school or future career. Most students entered the class being able to type 0 words per minute and left the class typing over thirty words per minute. One student even passed the 65 words per minute mark!
---
We are now starting our CCP Engineering class in association with Northwest State Community College. Our students will learn about the varied fields of engineering and what each does. They will have projects to complete in many of them. There will also be a culminating project that will involve making an underwater rover that must perform various tasks that simulate working in a microgravity environment.